Content Creator: Angela Mulei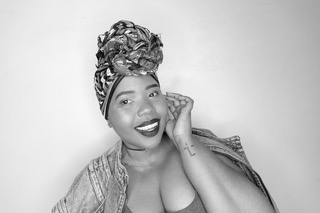 She is currently based in beautiful coastal town, of Mombasa, Kenya.
Angela is graduate of Fashion Marketing and Merchandising and working towards her dreams of working in Fashion and in Vogue.
She started, her blog Out Of Place Kenyan as creative outlet, has a way to share her world and to make a small difference in the world as well had a stepping stone towards her career.
I am a lover of books and constantly reads, my reading list is always reading, enjoys photography, and is learning how to turn her passion into a business rather than a hobby. Music is something has spoken to her soul and chooses to share it with her readers, has to touch someone else's soul, she also loves discovering new places, and learning new thing.
I am a fun, loving, intelligent young woman, who is on a journey to discover herself, it will always be a learning a curve and it is a never-ending lesson check out her post about "Fact About Me"., subscribe to her blog, follow her on social media.
Website
https://www.outofplacekenyan.com/
Instagram
https://www.instagram.com/ramblingsofakenyan/
Linkedin
https://www.linkedin.com/in/angela-mulei
YouTube
https://www.youtube.com/channel/UC-HRI8aAT_-_a8pz_Hx53GA
Facebook
Twitter