Jina langu ni Manaal Jamal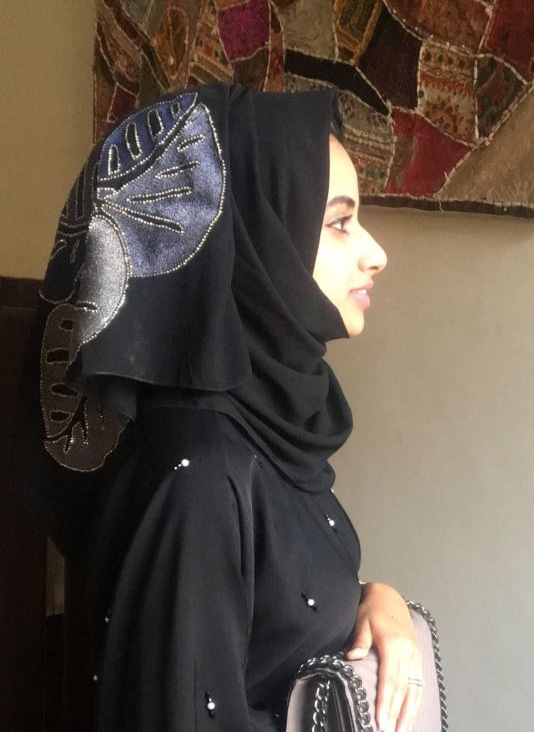 Your name and what do you do?
Manaal Jamal (Manaals Mikyaj) I am a professional makeup artist.
How long have you been a makeup artist and how did you get your start in the industry?
I have been a makeup artist for 4years. I was based in Nairobi at first, I had just left the banking industry looking to go into something that was of interest to me. A friend had recommended that I should take up classes and see where it takes me, since I had a lot of interest in the beauty industry on social media. So I started classes with Muthino Njoba, who was then the brand ambassador for Maybelline Kenya, she also had a contract with k24 TV. Seven or so classes in, an opportunity opened up for me to start working on the lunch time shift at K24. This was my stepping stone into becoming a makeup artist, as well as marketing myself to outsiders through social media and word of mouth.
What are the biggest challenges makeup artists have to face?
One of the biggest challenges I face just from moving to Mombasa from Nairobi is the amount people are willing to pay you for your service. As a makeup artist people tend to overlook your skill, the quality of the products you will use and your time.
Secondly the amount of makeup artists and upcoming artists we have today keeps increasing. The makeup industry is booming and it's seems like everyone is aspiring to be an MUA. So competition is high. Marketing yourself adequately and believing that we can all have a piece of the pie and support each other since our sustenance comes from God, makes it less if challenge of you look at it in the aspect.
If a customer asked you what's the most suitable foundation tone for them, how would you help?
Many factors matter from brands to their price range and what coverage they are looking for. If I do have past experience with a certain brand they want I definitely can recommend something for them or if they don't have any specific brand I tend to recommend what I use on them during their makeup session. You should only give feedback based on past experience with a product.
Where do you get your inspiration from?
I don't specifically have one artist but I love following various makeup artists from different parts of the world, as each region has its own kind of makeup application. From the states to Nigeria to the middle East, everyone's technique is different and that is the beauty of the make-up industry.
There is so many MUA in Mombasa, how do you stand out?
I believe you each have your own target market. Your own brand. The way you bring it forth and market yourself is what matters. From relocating from Nairobi, and settling in Mombasa, shortly after giving birth, I am still trying to put my name out there as much as I can. Starting from scratch again is never an easy road.
Recall a time you had to face a frustrated customer who wasn't satisfied with the hair or makeup services you provided. How did you handle it?
I believe customer is King. So I like to leave my customers satisfied. I always ask once I'm done if there is anything they would like me to change. If a customer is frustrated I make sure to do all I can to provide them with what they wanted and leave them satisfied.
What three makeup item should no woman leave home without?
Depends on what you are used to as an individual. Definitely lipstick and powder for touch up.
Where do see yourself 10 years from now
With the will of God, constantly growing my makeup skills/name and having my own makeup workshop where I also teach makeup to the next upcoming generation of artists.
Parting shot
Each makeup artist has their own unique way and skill of applying makeup. And each client has their own preference as to what look they want. Supporting each other is all that matters at the end of the day , as not only one person can do the job, there is a piece of the pie for everyone.