Jina langu ni Alifiyah Ganijee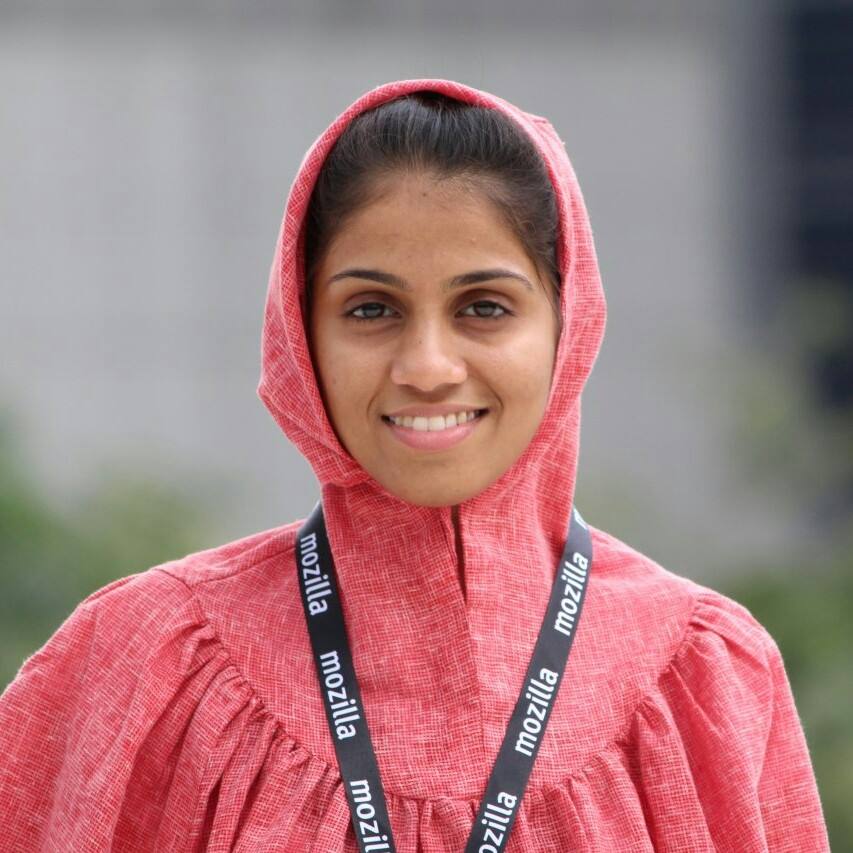 Your name and what do you do?
My name is Alifiyah Ganijee, a Post-Graduate (Masters of Science in Computer Systems), Part-Time IT lecturer at JKUAT Mombasa and a freelance Graphic and Web Developer as well as the Co-Founder and Community Manager at Mombasa Tech Community.
How does it feel to be woman in technology?
It feels really cool to be amongst the average 30% of women working in the tech industry globally. I think being in the tech industry especially for women is a competitive advantage. It's not necessarily ugly but sometimes it can feel lonely
What was growing up like and how did you get interested in technology?
Interesting one…born and raised in Mombasa, growing up was pretty good, I completed my secondary education at the Aga Khan High School Mombasa and thereafter joined JKUAT Mombasa. The progression of technology and the effects it has had on civilization has always fascinated me, and generated within me a profound interest in Computing and Business Management. My passion for the subject expanded when I chose Business Information Technology, as my undergraduate course.
Tell us more about the projects/organization you are involved?
I'm the Co-Founder and Community Manager at the Mombasa Tech Community; a 5 year old Non-Profit Registered Community Based Organization (CBO) based in Mombasa focusing on inspiring and developing upcoming innovative technology ideas through networking, technical training and support and professional mentoring and coaching.
It brings together techpreneurs, entrepreneurs, developers, designers, investors and donors and provides them an opportunity to share knowledge, learn, find mentors and expound on tech ideas that will lead to the development of new technologies in Kenya and globally at large.
I'm also a Mozilla Representative and Regional Ambassador Lead in Kenya as well as the Manager for Google Developer Group (GDG) Mombasa, besides, I also lead Women Techmakers Mombasa as well as WoMoz (Women & Mozilla) Mombasa. Furthermore, am the Regional Ambassador lead for Technovation, a technology entrepreneurship program and competition for young women. Through an intensive 3-month, 50-hour curriculum, teams of young women work together to imagine, design, and develop mobile apps, then pitch their "startup" businesses to investors.
Is technology embraced enough in Mombasa?
Not really, I think we are just getting started, we have a long way to go but if we embrace it collectively and with great passion, the sky is the limit and who knows Mombasa could be the next Silicon Valley!
Do you have mobile development experience?
Yes I do, I develop mobile web applications and am an intermediate Android Developer.
Do you face any challenges being a woman in the technology field?
I've always aspired to develop, to be challenged. Eventually, "challenging" is what being a woman in high-tech feels like for me. But yes, a common challenge is where most people tend to "doubt" my capabilities both in terms of technical experience and leadership and I guess this is closely tied to gender and culture
Do you think Kenya or Mombasa County is doing enough to empower people in technology?
I would say that Kenya/Mombasa is making an effort to encourage people to embrace technology although I personally feel that we cannot say we are doing enough, just like I mentioned before, we are getting started in so many ways and there's a lot more to be done…
What advice would you give to the young girls in High school who want to pursue a degree in technology especially in computer science?
It's the way to go! It's the "hot-cake" world-wide and trust me you are on the right track, programming or coding is not difficult and the fact that it makes you turn your ideas into reality, to innovate and solve real world problems, I don't think anything else gives such happiness and satisfaction (at least from my experience) so go for it and keep in mind there are endless opportunities out there.
Parting shot
I count myself blessed and lucky to be where I am today and I love and enjoy every bit of what I do, I think that is happiness for me.
"If you can find something that you're really passionate about, whether you're a man or a woman comes a lot less into play. Passion is a gender-neutralizing force." – Marissa Mayer