Jina Langu ni Barber Lee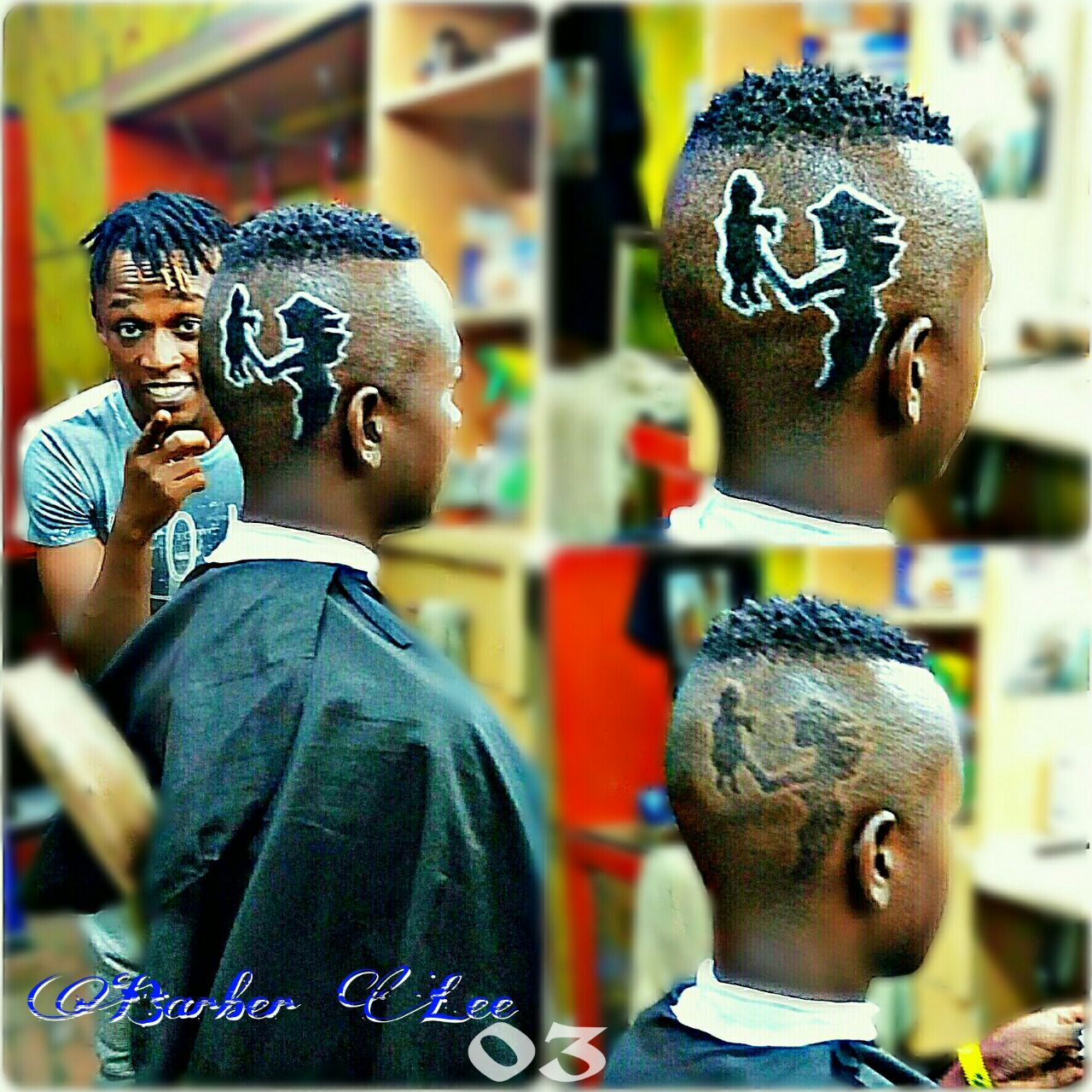 Your name and what do you do?
Ali Mohammed(barber Lee), Working as a barber.
What do you love about being a barber?
I like to make styles in my work.
Where are you located?
Located at Maalim juma road,kaloleni opposite Lemon Villa mosque.
Where do you get your inspiration for styles?
Through the internet
If you cut a client's hair and after the cut he was unsatisfied, what would you do?
I will convince the client that next time I'll try to make it perfect.
Have you won any awards?
YES,Afro hair awards(Barber of the year 2015).
What was the best cut style you did and for who?
My best cut style is "Mohawk Lizard" and I did for Zakaria (Mahommy)
Do you like to travel? Where is your dream destination?
Yes, My dream destination is to be in Europe.
Where do you see yourself 10 years from now?
To be an international barber
Parting shot
ALWAYS FOCUS
Contact him at 0735 569176