Jina langu ni Sarah Wanjiru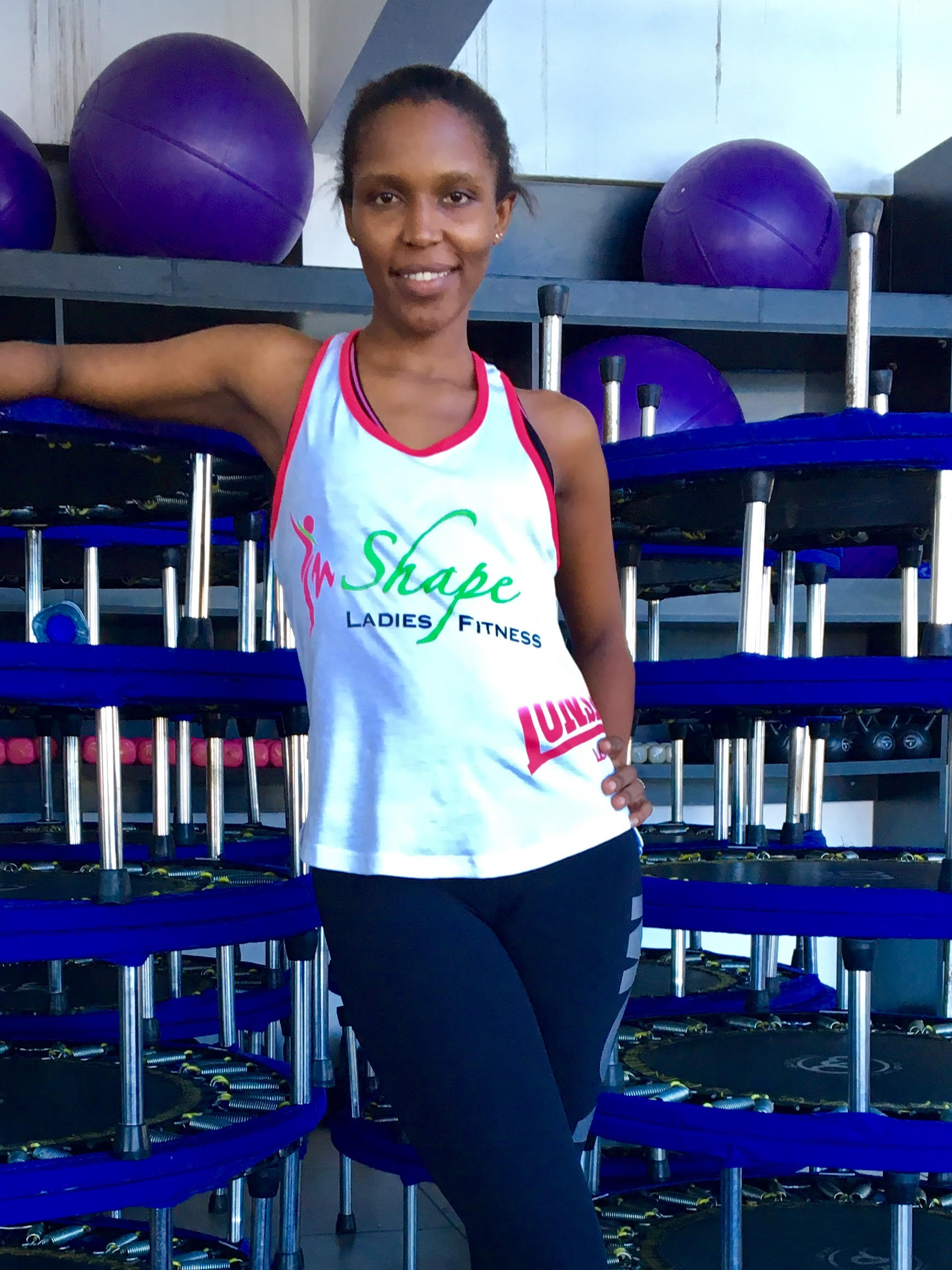 Your name and what do you do?
Sarah wanjiru.
Am a certified group fitness and personal trainer and a licensed Zumba instructor
Why did you decide to be a gym instructor?
I took B.com in college but something was missing. Then one of the lecturers told me to try the field of sports and I did came back to Mombasa and I remember the satisfaction I felt when a client got In shape and I decided this was it. Am always happy when a client says I did it because of you.
What is your morning exercise routine?
honestly am not a morning person and it's always tough to get a workout because of clients because when at work it's all about the client and not to get a workout so I do it when I can.
What are the three key components to reach a fitness goal?
deliberate practice
consistency and intensity
commitment
What Mombasa food habit is the reason to high obesity rates?
Cheap, unhealthy food e.g viazi karai and too much oily food mixed with sedentary lifestyle has made so many young people overweight which is leading to more obesity and there is also the believe that being fat is ok!!
Give us three simple exercise routine a person can do at home to keep fit.
Jogging /marching down
Wall sits
Plank
How do you deal with junk food cravings?
Cravings are more in our head than belly or even body to break a craving expect it and make a smart substitution
Smoothies or fresh juices? Which is healthier?
Smoothie.  It all depends on your personal needs and goals.
Where do you see yourself 10 years from now?
Still doing fitness and help more women in Mombasa get healthier.
Parting Shot
If you want something you've never had, you must do something you've never done.