Mombasa Business: An Online Selling & Shopping Arcade
Sponsored Ad
You are a few clicks away from your dream E-commerce business!

Article By: SHOPieX e-Com Community
E-commerce enables startups and large-scale businesses to enhance their revenue through an online customer base. Considering the situation of the Covid-19 pandemic, consumers will continue to prefer online purchasing due to avoid unnecessary hassles and social distancing. It offers safety, convenience, and the facility to find out products in real-time.

Having an online store with SHOPieX means that your shop is open 24/7 for customers.
There is no restriction due to lockdowns or any reason that forces consumers to shop at specific timings.
E-commerce provides a great deal of comfort to consumers. Shoppers don't have to bear the hassles of traffic or get ready while shopping online. All they need is a laptop or smartphone to select a product, pay for it either online or on delivery, and it will be delivered.

The ever-evolving e-commerce landscape is exciting for business owners. It will bring many opportunities for them to scale their business by addressing the problems of consumers. If you consider the pandemic situation, you will notice that businesses with solid online presence survived successfully. At the same time, businesses with no online presence were shut down. Online business is the need of today's digital era, and the sooner you realize it, the better it will be for your business.
With SHOPieX you can create your online presence and start the future of business (E-Commerce).
SHOPieX.com is a Kenyan E-commerce platform (officially registered) that allows businesses and individuals to run online stores. It helps you increase both your sales and reach countrywide without experiencing the growing pains that come with outlet expansion. 

Benefits of selling on SHOPieX.com

Less of an investment.
If you build your own web store, you'll need to invest more resources — time and money. For example, the cheapest Shopify plan will cost you $348 U.S. dollars per year, plus investment in graphic design, branding, initial setup, domain name, etc. None of this is a factor on SHOPieX.

Engaged audience.
In terms of the customer buying cycle, SHOPieX marketplace audiences arguably bypass the awareness phase. They are already aware they want a product.
Simplified approach.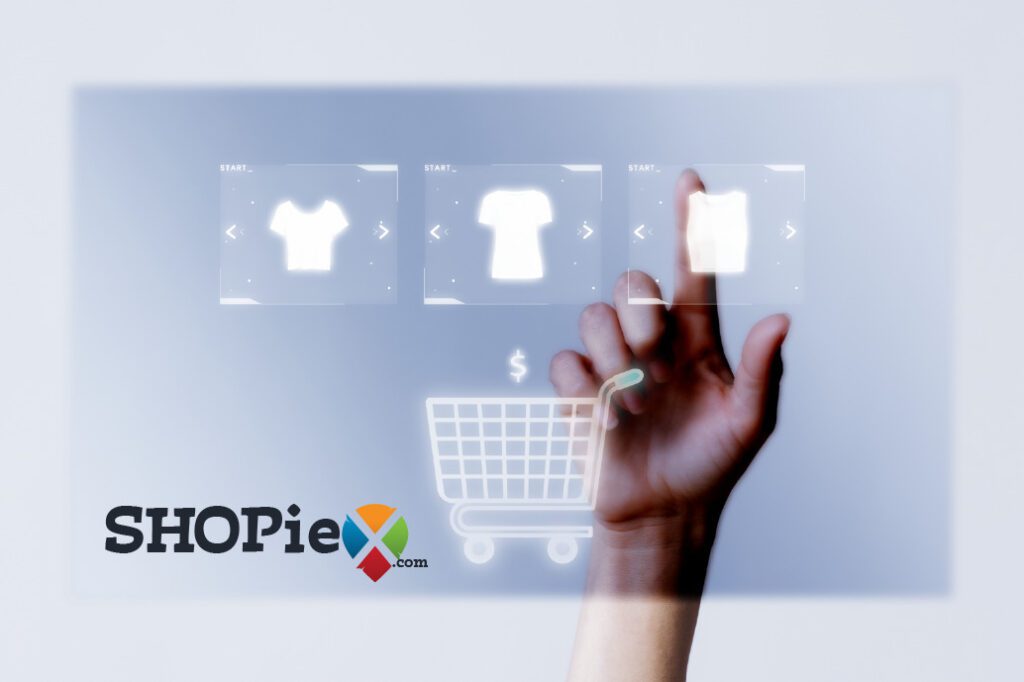 SHOPieX has a fantastic interface for you to deal with your customer inquiries via Web and Mobile App and easy to use analytics page. These features make your role as a seller much easier.
Seller Identity.

SHOPieX offers easy-to-use-and-customize storefronts to businesses, seller-created item descriptions, and About Me pages, and puts seller brand-name and feedback front and center in listings. Sellers maintain an identity on SHOPieX that is separate from SHOPieX's identity, something impossible on other platforms.
Trust.
When people buy your product from SHOPieX, very rarely did they set out with the intent to buy from you. The vast majority of SHOPieX shoppers do trust it. It has a customer satisfaction rating of 89% as of 2021. Customers buying on SHOPieX have protection against scams and bad service.

SERP & SEO friendly.
(SERP stands for 'Search Engine Result Pages'). SHOPieX marketplace is a well-established site and carries a lot of weight, so they're more likely to rank well for popular search terms. This means that your products are more likely to be seen when someone searches for a keyword that is related to your product.

Keep your buyers coming back.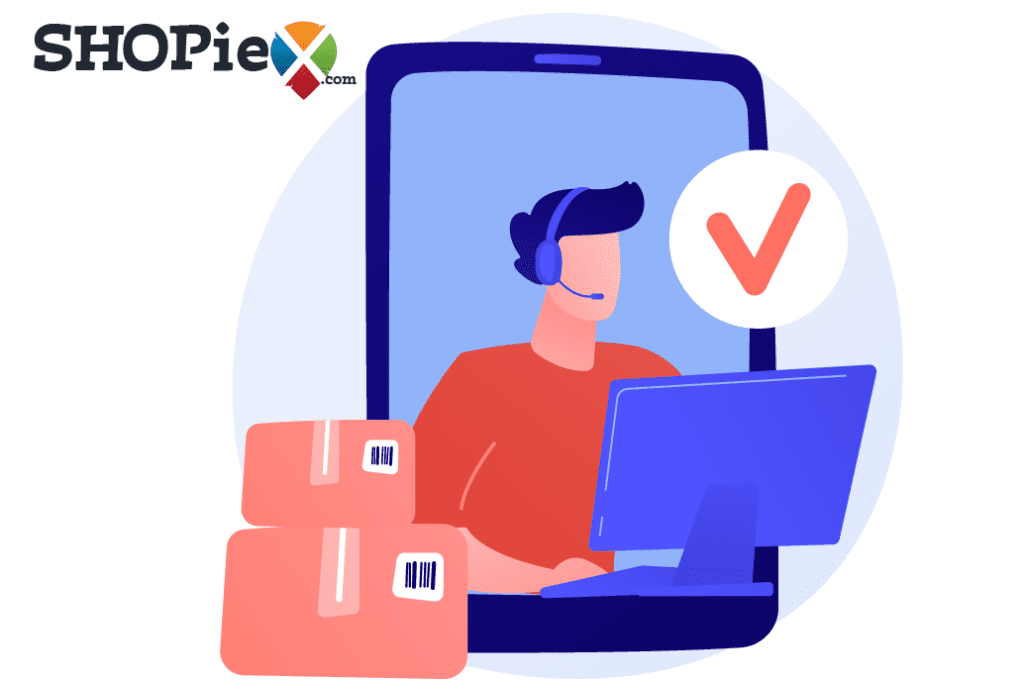 SHOPieX provides state-of-art customer service that lets your customers conveniently manage refunds, returns, and other common selling issues all in one place. The support window can be accessed from desktop and mobile devices and offers a simple and intuitive interface.
Seller App for (iOS and android).

It's needless to say how apps are necessary for our business, and you will need an app solution to scale up your e-commerce business to the next level. SHOPieX brings you seller App. to ensure the smooth running of your store just from your mobile!

This primarily is a FREE app for sellers, which will allow them to manage their business through this app.
Logistics & Last-mile Delivery.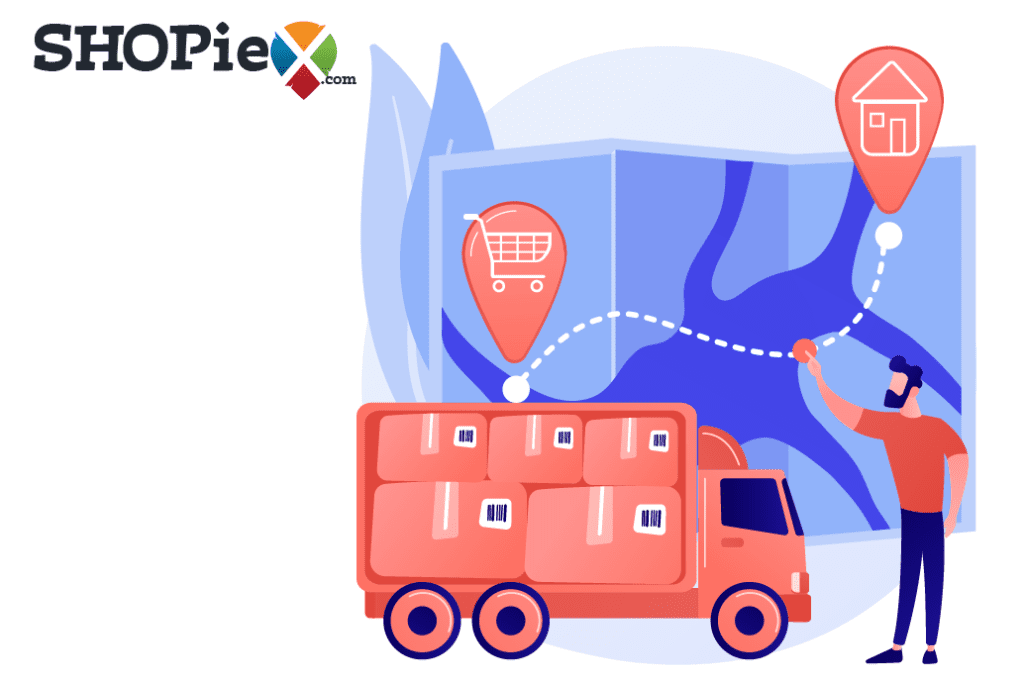 SHOPieX shipping program makes local deliveries and countrywide shipping as simple as sending an item to a far-north buyer. Alternatively, sellers can set up their own shipping options.

Start selling on SHOPieX Today!
If you don't have a SHOPieX seller account yet, you can Sign Up now. You can also see our page on become a seller for more information.

You may always reach us via the below official channels for more information about SHOPieX Seller program.
Website: shopiex.com
e-mail: care@shopiex.com
WhatsApp: https://api.whatsapp.com/send?phone=254729120666&text=
Facebook: https://www.facebook.com/ShopiexKe
Instagram: https://www.instagram.com/shopiexke/
Twitter: https://twitter.com/ShopiexKe