Vuna Mamili Na Kitui Flour Mills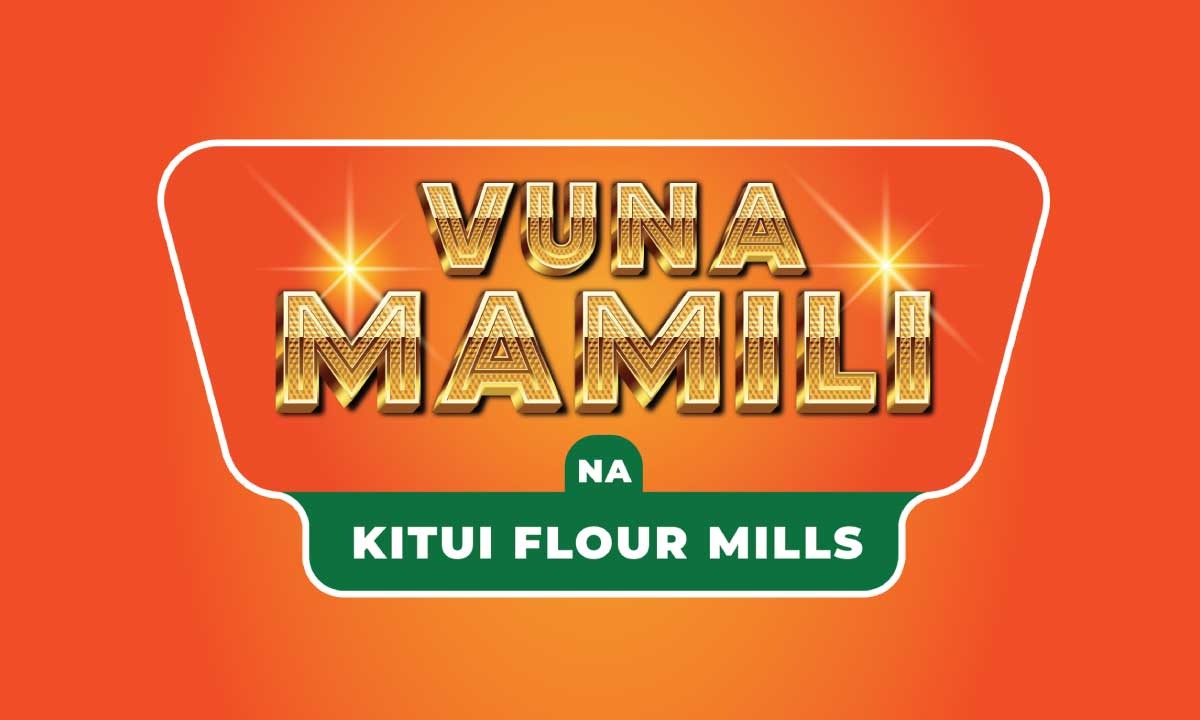 [Paid Ad]
Mahamri, chapatti, kalamati , mitai and flour based meals are nostalgic to coastal people, many people grew up eating these meals and still an essential part of cuisines in a coastal household. It doesn't go a day without having the Swahili delicacies. Today, Unga wa dola is a common household flour brand in Mombasa, because of the coastal Swahili food it is widely used in cooking various meals. Meals such as chapatti, mahambri, and other flour based Swahili delicacies that need flour to make it. Kitui Flour Mills started in Mwingi in the Eastern Region of Kenya in 1987; it is now one of the top milling companies with nationwide milling plants producing a wide range of nutritious products. The infrastructure of the company includes 8 modern flour mills fully equipped with latest & advanced technology machines with an installed capacity to produce/process 50,000 metric tons of processed flour per month.
Their products have been able to transform family meals and eventually homes. Throughout the years, the Kitui Flour Mills family has been united and fortified by love, loyalty, sharing and solidarity. They provide an opportunity for families to eat together and create cohesions through scrumptious meals. Kitui Flour Mills will be celebrating 40 years next year, in appreciation of customers through Unga Wa dola and Jahazi brand will be launching appreciation awareness campaign. The campaign will give consumers opportunity to win various prizes. The three-month campaign, 'VUNA MAMILI NA KITUI FLOUR MILLS,' will run from the beginning of April, 2021 to June, and incorporates the group's most popular brands: Unga wa Dola, EGL Dola and Jahazi Flour Promotional Packet. The purchase of any 2Kg, 1Kg, or 500g packet from the this brand range qualifies a consumer for a chance to win KES.1 Million weekly, instant prizes and airtime, smart TV and fridge among other electronics, Tuktuk & motorbikes.
Twelve lucky consumers stand a chance of winning the weekly grand prize of Ksh. 1 Million. There will be 12 Kshs 50,000 weekly winners, 24 Kshs 20,000 twice weekly winners, 60 Ksh 10,000 five times weekly winners, 60 Kshs 5,000 five times weekly winners and 240 Kshs 1,000 twenty times weekly winners. There are also 12 motorbikes, 12 43" smart televisions,12 double door refrigerators, 12 non-stick cooking set and 12 cake mixers up for grabs each item to be won on a weekly basis.
How to enter the campaign:
Purchase of your favorite brands – Unga wa Dola, EGL Dola and Jahazi Flour
Check for an eight character alphanumeric code printed inside the flour packet (for one entry only)
Send an SMS with the 8-character alphanumeric code to 20770. (Normal SMS rates shall apply)
Each alphanumeric code sent will form an entry into the draw and be eligible to win any prize in the promotion.
Winners of the Kshs. 1,000,000, Kshs.50,000, KES.20,000 , 42" Hisense Television, 150cc Motorbike (Haojin brand), Ramtons Double door Refrigerator, Cookware Non-Stick Cooking set, Nunix Electric Cake Mixer and 225cc TVS King Tuk-tuk shall be notified by a call from our toll free telephone number 0111 033 777 and instructed on how to collect their prize.
Unga wa Dola Social Media
Facebook: https://www.facebook.com/UngaWaDola/
Twitter: https://twitter.com/ungawadola
Instagram: https://www.instagram.com/ungawadola/
YouTube: https://www.youtube.com/channel/UCDRulr2zCTTFHjLlqPSZ4dA
Website: https://kituiflourmills.co.ke/